Would you like to pass an enjoyable holiday in the Italy central land near Viterbo, you can breathe cleaned air through olive tree, lawn and flower?
This farm house is what you need.
If you want a princely reception, just book!
For information contact Ms. Roberta at number 3355807682 or write to valerialgt@libero.it.
An oasis of peace!
How to get to Vitorchiano (VT)
The city of Vitorchiano is at the center of the Italian peninsula, in the region "Lazio", and is the capital of the province of Viterbo.
The city of Viterbo is easily accessible and well connected by roads and expressways .
In particular to get to Viterbo by car:

• If you come from north of Italy you can travel on A1 mainroad, go out to Attigliano (2 Km. from Viterbo) and enter on statal nr. 204

• If you come from south of Italy you can leave mainroad of Attigliano (25 Km. from Viterbo) and enter on statal nr. 204. If you travel Aurelia street go out to Montalto di Castro.

• If you come by train: you must stop in Orte and take a local train "Orte-Viterbo", after 54 Km. about 50 minutes, you arrive in Viterbo.


Distances in kilometers from some cities:

• from Assisi to Viterbo: Km 135
• from Terni to Viterbo: Km 60
• from Perugia to Viterbo: Km 125
• from Roma to Viterbo: Km 80
• from Milano to Viterbo: Km 500
• from Firenze to Viterbo: Km 180
• from Venezia to Viterbo: Km 480
• from Napoli to Viterbo: Km 280
Green, olive trees and meadows!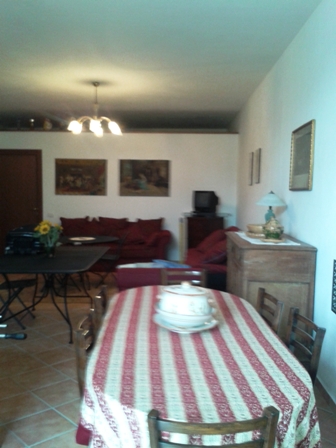 Dining Room

Large dining room with kitchen
Table Football
If you have kids, they can play football putting the table in the garden or, if it rains, in the lounge!!!!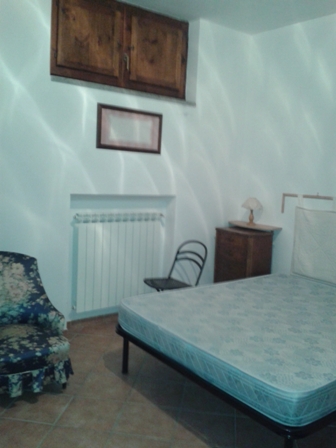 Bedroom
Double bedroom, spacious and comfortable.
Kitchen
If you want to prepare even eat with products of the Viterbo land.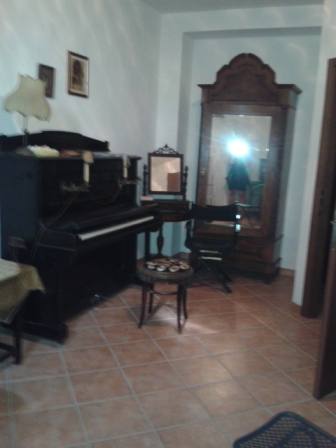 Piano Room
For those who like to play they can go into the hall and playing piano.